You have always wished to add your own final touch to your vehicle.
This is why THEAULT has developed a wide range of interior and exterior design options so that everyone can design a unique vehicle.
EXTERIOR DESIGN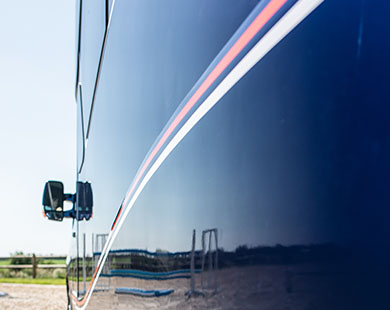 1. External paint
Eager to offer you your ideal horsebox, THEAULT offers you an infinite choice of colors and finishes: classic or colored, mat or shiny, glitter or iridescent… The only limit is your imagination. To know the different colors available and find yours, do not hesitate to contact your THEAULT sales contact.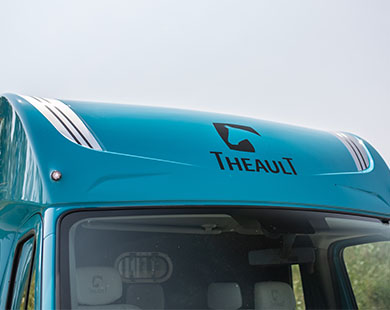 2. Artwork workshop
In addition to painting, THEAULT helps you design your signage and fit the visuals of your choice from a panel of references, from the simplest to the most original.
Upon request, THEAULT also custom-designs your decoration based on your own logo or photo.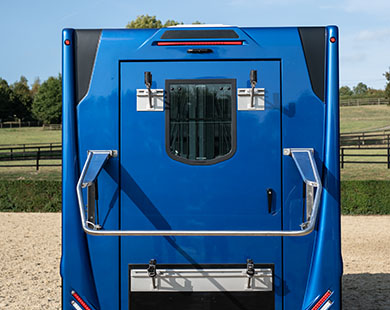 3. Equipments & Options
Depending on the elected model, THEAULT also offers a wide range of specific equipment and options. You can for example opt for aluminum alloy wheels for a more modern look or order a tie-up bar or a set of sulky supports that perfectly matches your transport needs.
INTERIOR DESIGN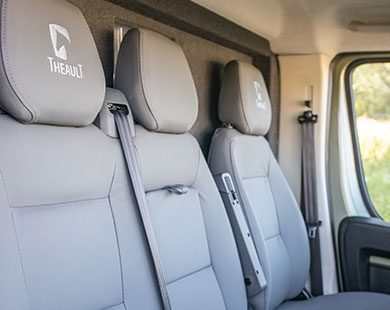 1. Choice of upholstery elements
Thanks to its integrated saddlery workshop, THEAULT also offers you an infinite choice of upholstery and topstitching choices… From alcantara, smooth "Millenium" leather to brushed "Prost" leather, including the cork range by GT Concept©, you choose your own finish and look from the outside to the inside of your truck.
THEAULT provides a large panel of colors and can offer you a similar covering in the cabin or even in the horse area for a complete design.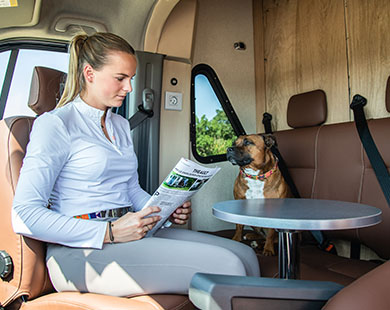 2. Cab bulkhead covering
In laminated upholstery, imitation leather or cork, you can match your cab bulkhead to your seats. You will enyoy a comforting or modern interior design according to your desires…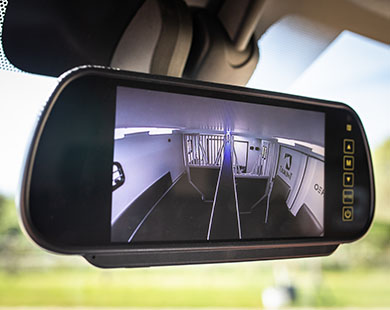 3. Equipments & Options
THEAULT also offers many internal equipments and options depending on your model… Dedicated to the cabin, the horse area or the saddlery, discover our equipments and options that will change your journeys forever.
Go further…